Here you will see some amazing fossil and mineral specimens as well as GemStone Art that is created using high quality gemstones from around the world and backlit to display the true beauty, essence, and color of each gem.

You will find GemStone Art in our stores, on this website, as well as additional pieces @ www.gemscapeart.com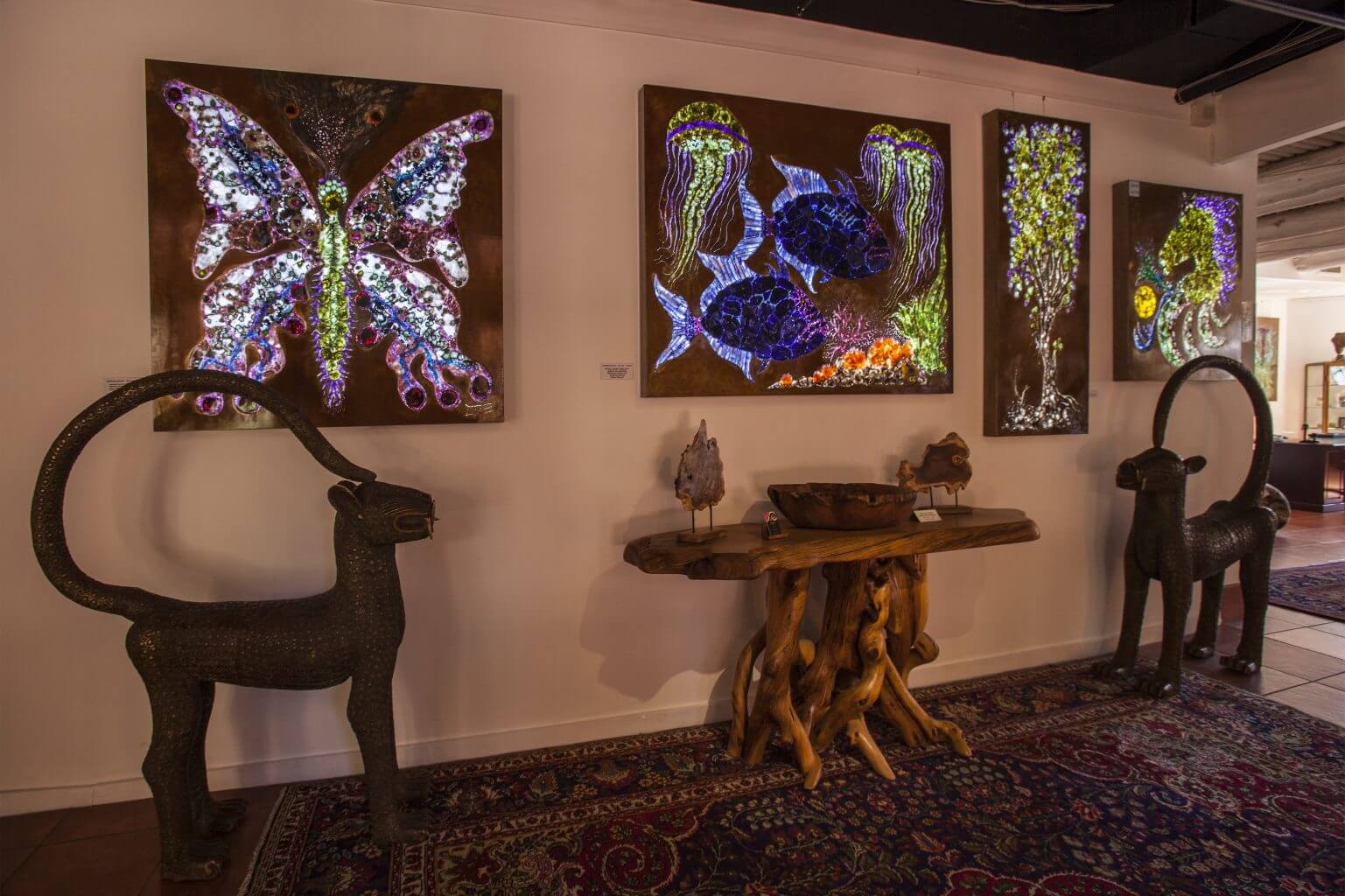 The GemStone Art canvas consists of materials in rough, raw form painstakingly cut, shaped and prepared to allow light to pass through the gems. The subject or image is etched by hand and cut in steel with special tools. Finally each gemstone is meticulously placed to maximize color, balance, and beauty.
Artist / designer Zee watches for symmetry in shape and color coordination as each piece develops. Different shapes are designed from colored tourmalines, opals, emeralds, rubies and other natural materials from a comprehensive private collection.
IF YOU HAVE QUESTIONS AND / OR WOULD LIKE TO PURCHASE A GEMSTONE ART PIECE, STOP IN THE STORE, OR CONTACT US BY PHONE 505-603-1000 : DIRECT EMAIL xanadusf@gmail.com.